Power Generator Acoustic Foam: A Producer From Turkey
How about opening the door to a higher quality use by eliminating the volume's discomfort thanks to the power Generator Acoustic Foam? It will be precious to use the generator, one of the most exceptional options for you, with quality-oriented options!
A generator is an option that facilitates human life by generating electrical energy and a device that makes a lot of noise during Operation. When the right product is used to absorb this sound, high performance and minimal sound are encountered. In this sense, the use of power Generator Acoustic Foam is an indispensable choice for almost every generator user.
If you are looking for a quality and solution-oriented option when using the generator, you can take advantage of the unique solutions we offer you immediately.
Why Is Power Generator Acoustic Foam Important?
Although the use of power Generator Acoustic Foam is one of the issues ignored by many people, it is valuable for the generator to provide a better quality environment. You must remember that this solution is an excellent solution for you, not only in terms of sound but also in minimizing the discomfort of people near the generator.
Using this solution, called Foam, is a valuable alternative for you while opening the door to environmental problems that may occur in the generator first passes. Suppose you want to avoid problems with the generator's operating principle due to liquid contact and some other reasons. In that case, you will be able to capture perfection using power Generator Acoustic Foam.
Generator Acoustic Foam Prices
The foam sizes you want to buy vary according to the specifications of your generator. Therefore, it becomes much more possible to take advantage of your specific solutions. If getting a foam is also very special for you, taking into account your generator's dimensions and brand, enjoy the privileges immediately by choosing us. Moreover, experience quality and performance at its peak!
We aim to offer you the most exceptional products at the most affordable prices. We offer you suitable options for all solutions related to quality, high efficiency, and generator. All you have to do is buy a foam that fits your generator. You can contact us about all the issues that are stuck in your head.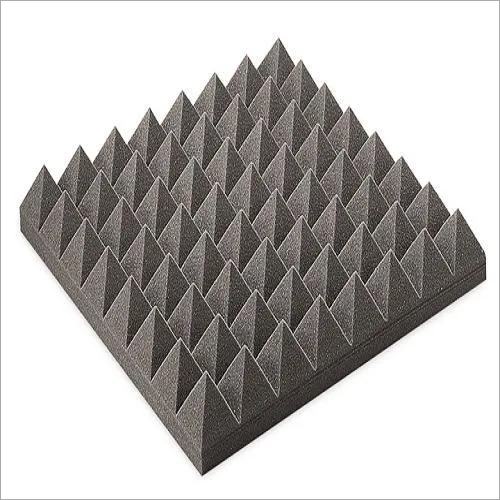 Get in Touch
Genset Solutions, as a part of Eksen Sünger which is a leading acoustic foam manufacturer in Turkey is proud of supplying best quality genset parts worldwide.We are waiting answering your questions over our contact form in our websites contact page. We have a wide variety of acoustic foams, chemicals, fasteners, hardware, seals&tapes, exhaust group, thermal insulation, accessories which are mainly used in manufacturing of power generators.