Generator canopy lock refers to the locks required to ensure safety in generators. If you want to have generator canopy lock products that have an important place today, you are at the right address. You can review these products in detail on our website.
A generator is a machine that converts mechanical energy into electrical energy. A combustion engine, a steam engine, water falling from a turbine, or an electric motor, or any such mechanism, can be a mechanical source of energy. Usually, this energy is derived from a rotating shaft, also called the generator's rotor. The electrical energy generated can be used in commercial establishments, industries, and homes.
For example, portable generators are practical for leisure activities outdoors. On the other hand, generators are very important, especially for contractors and workers working on construction sites where there is no electricity. A backup generator can be a good investment for people living in areas where severe climate or weather prevails.
Ensuring Safety In Generators
Ensuring safety in generators is of utmost importance. In this context, the most important product for ensuring safety in these products is generator canopy lock products. The products in question should be preferred by the companies that produce the most professional and high quality. Otherwise, it may be prevented from taking the necessary precautions. In this context, you can choose our company that professionally offers you products.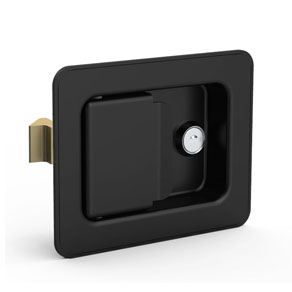 Top Quality Generator Canopy Lock China Manufacturer
Our company has been offering the highest quality and reliable generator canopy lock products to its customers since its inception. If you want to take advantage of these products and create generator security, you are at the right address. By contacting our company, you can have detailed information about our products and services. Let's contact us and get the best help!
Get in Touch
Genset Solutions, as a part of Eksen Sünger which is a leading acoustic foam manufacturer in Turkey is proud of supplying best quality genset parts worldwide.We are waiting answering your questions over our contact form in our websites contact page. We have a wide variety of acoustic foams, chemicals, fasteners, hardware, seals&tapes, exhaust group, thermal insulation, accessories which are mainly used in manufacturing of power generators.